This year's theme dubbed "DigitALL: Innovation Technology for Gender Equality" recognises and celebrates women and girls who are championing the advancement of transformative technology, from all walks of life.
Sexual exploitation and abuse, structural injustices, marginalisation, gender-based violence, equal rights in working environs, and rights over personal bodies and spaces, are just the tip of the iceberg, of what women and girls face while trying to navigate through life's journey. To fan the flames is their inaccessibility to the internet which forms the basis of today's integration and interaction with the world. According to the United Nations, 37% of women do not use the internet. In fact, 259 million fewer women have access to the Internet than men, even though they account for nearly half the world's population.
Furthermore, the UN notes that if women are unable to access the Internet and do not feel safe online, they are unable to develop the necessary digital skills to engage in digital spaces, which diminishes their opportunities to pursue careers in science, technology, engineering, and mathematics (STEM) related fields. By 2050, 75% of jobs will be related to STEM areas. Yet today, women hold just 22% of positions in artificial intelligence, to name just one.
Creating enabling environments for women to steer the way in tech spaces will birth innovative solutions with the potential to meet various needs that spark positive ripple effects in local communities all the way to global spaces.
This year's theme dubbed "DigitALL: Innovation Technology for Gender Equality" recognises and celebrates women and girls who are championing the advancement of transformative technology, from all walks of life.
Let's take a journey through Kenya, specifically a Government Agency nested in the outskirts of Nairobi. In focus is the Kenya National Innovation Agency (KeNIA), a State Corporation whose core mandate is to develop, manage, coordinate, promote and regulate the National Innovation System. Once a year, KeNIA runs a flagship innovation forum, Kenya Innovation Week, to showcase the innovativeness of Kenyans under which the national priorities of Vision 2030 will be advanced.
So, how feasible is it to break through the barriers? Are there women and girls out there who have defied all odds to transform lives and change mindsets, diversify incomes, contributed to affordable housing and healthcare, are promoting food security, reducing carbon footprint in their initiatives, while tagging along others in their successes?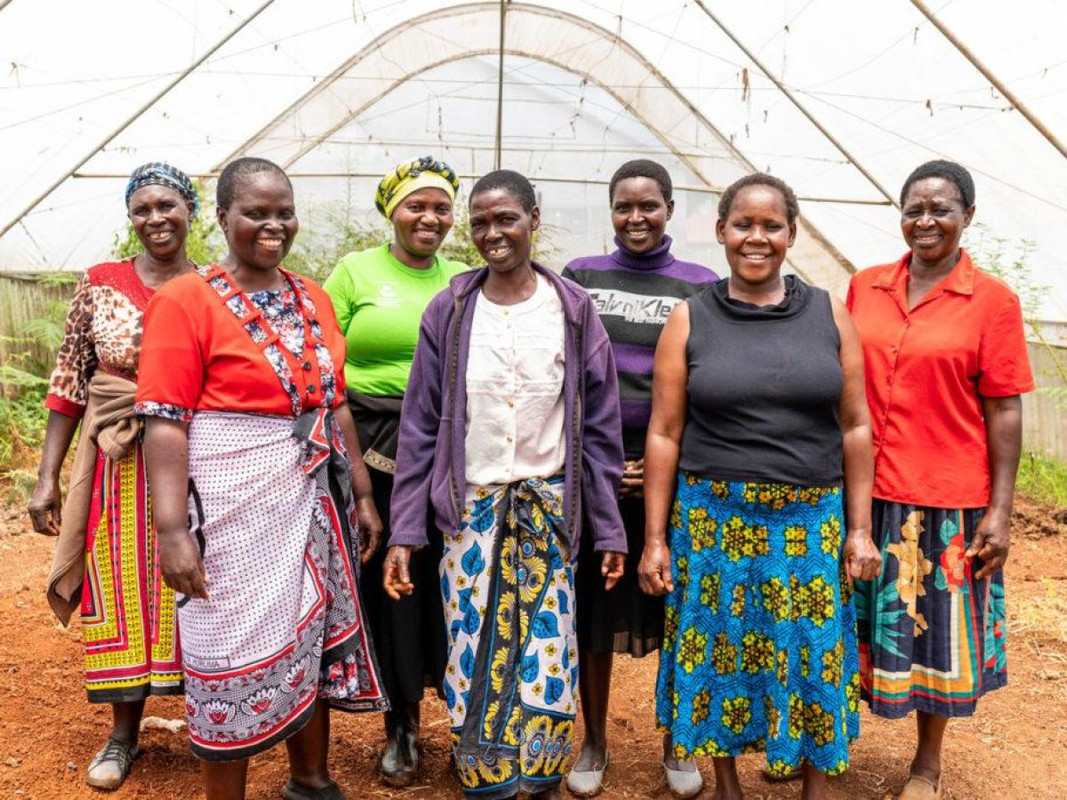 Introducing Bosinya Women Community Based Organisation, a female-owned organisation that aims to strengthen women's capacity to lead and manage their businesses through access to training and skills development, innovation processes benchmarking for productive farm inputs, and market access for their produce. Also, the organisation carries out advocacy and sensitisation activities to reduce violence against women and girls. It is aimed at improving livelihoods and resilience for female farmers by strengthening capacities in local vegetable and horticultural farming, table banking and welfare activities, which the women are allowed to replicate on their farms.
Mifuko Trust is also a community-based organisation comprising female artisans who weave recyclable and environment-friendly baskets. Mifuko, meaning pocket in English, pegs its initiative on ensuring no one is left with empty pockets, meaning: fair pay, empowerment, and less dependence on unpredictable farming as a source of income.
Thirdly is Psych X, a brainchild of a group of women who had an encounter with mental health either directly or indirectly at the peak of Covid-19. Psych X mission is to make mental health a way of life by providing accessible, cost-effective, and comprehensive mental wellness services for Post-Traumatic Stress Disorder (PTSD); anxiety management; therapy for depression; loss and grief; marriage; love and relationships; and addiction to alcohol and drugs. So far, Psych X has served 500 plus clients, engaged over 20 therapists, and run a minimum of 20 sessions daily.
The International Women's Day event also spotlights the importance of protecting the rights of women and girls in digital spaces and addressing online and ICT-facilitated gender-based violence. In the African context, there are men who are pegged on creating safe spaces, as well as making women's lives much easier.
Has it ever crossed your mind the science that goes into a woman simply relieving herself in a public washroom? The genius minds behind Hygiene RIX thought of the challenges grappling women when it comes to this, and chose to focus on toilet hygiene to help females who are prone to infections when in contact with toilets because: toilet bowl water splash is a major drawback in flush toilets responsible for more than 60% of toilet infections; In east Africa, 63 million people share toilets; and the World Health Organisation estimates an annual cost of $1 billion to treat UTIs (Urinary Tract Infections). Hygiene RIX found a way to curb the problem using an anti-splash powder thus preventing the rate of toilet-acquired infections by 60%.
Women love beauty, but that comes with hefty costs such as battling long queues at the salon, and traffic jams while en-route, not to mention other inconveniences and discomforts experienced in the process. Introducing Nywele Nyumbani and Tausi App. These two serve as online solutions for today's women, taking on a personalised approach to meet clients' needs fully while adding value to their self-care regimes beyond just services. The two also create job opportunities for beauticians and hairdressers stuck in the traditional model of operation where one must rent a physical space to offer their services. Nywele Nyumbani and Tausi address that gap by onboarding these professionals.
Covid-19 opened our eyes to how easy life could be through a click of a button and services or products would be delivered in the comfort of your home. However, the downside to this is that women procuring such services are exposed to the unknown, being at the mercy of a rider or vendor. Innovators of Residence Technology saw this gap and replaces all the sensitive address details with a QR code that is scanned by the delivery company to disclose the physical address in a GPS App, leaving out other sensitive details that would risk the client's data.
These great initiatives are a sample of numerous innovations that pave way for women in tech spaces. Are you an innovator breaking down stereotypes glued to women? Are you a man or woman utilising your position at the workplace or societal ranking to ensure gender equality across the board for today's females and generations to come? If not, what contribution would you aspire to make, for the world to be a better place for your daughter, wife, sister, mother, grandmother, and so on? Think about it because change begins with you.